Providing POS Software to FFL's Since 2000
If "WAY TOO MUCH" is your answer, we invite you to learn more about a solution that lets you WORK SMART instead of WORKING HARD while saving you time and money.
How Much Time Do You Spend Synchronizing Your
Store Inventory With Your Website?
eCommerce: What is the Magic Web?
The Magic Web is a software product developed by Cervelle Software allowing store inventory to be easily uploaded and synchronized with your Ammoready.com or Big Commerce website. This means the web counts remain in synch with the inventory counts in Merchant Magic®. The Magic Web is priced separately from Merchant Magic®. Please call for details.
WORKING TOO HARD:

"I manually update my POS Software and my website which means I

spend all day trying to keep my store inventory synchronized with my website and I spend all night dreading tomorrow

because the process starts all over again!"
WORKING SMART!

"I let the Magic Web keep the inventory counts between my store inventory and my Ammoready.com website in synch.

Magic Web updates quantities within seconds and it automatically pulls the Ammoready web orders right into Merchant Magic® allocating the item so it won't be sold in the store!

The Magic Web is like having a computer geek do nothing all day but update my website automatically when I sell or receive product.

Once I got used to this luxury, I could never go back to doing it manually especially when it was

only costing me $7 a day

for the Magic Web to do it! I can't find anyone to work for $7 a day so this is a real bargain."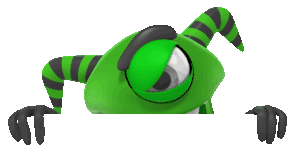 Check Out Our Web Partners
Ammoready.com
AmmoReady.com enables "one click" integration between Merchant Magic™ and AmmoReady's gun store eCommerce and drop-shipping platform.
The benefit of real time data synchronization between in-store and online operations can't be overstated. Merchant Magic™ users now have the option to leverage the entire AmmoReady platform, including streaming in-stock inventory to AmmoReady from Merchant Magic™ and offering in-store or curbside pickup, along with the full range of AmmoReady's distributor drop-shipping capabilities.
​
Once installed, the Merchant Magic™ add-on for AmmoReady will automatically keep inventory, customer, and order information synchronized between the two systems, freeing users from time-consuming, error-prone, manual data entry. This level of automation means retailers can focus on marketing and selling their products instead of spending time listing them online and bouncing between applications.
​
In light of the ongoing impact from the global pandemic, efficiently "streaming" in-stock inventory, selling online, and offering in-store or curbside pickup has become a critical business process that all firearms retailers must embrace immediately.
​
About AmmoReady.com
AmmoReady.com provides inventory and catalog management, customizable eCommerce websites, order fulfillment, and firearms drop-shipping solutions for FFLs.
Big Commerce
The Magic Web is a software tool that communicates between Merchant MagiC

™

and your Big Commerce website via restful API's.
​
Once you have signed up for a website with Big Commerce and Magic Web with Cervelle Software, you will be able to upload your departments, categories, subcategories and manufacturers from Merchant Magic™. You will also be able to upload all of your designated inventory items to your Big Commerce website.
​
Whenever, a quantity changes in Merchant Magic™, the item's on-hand quantity will be modified in Big Commerce.
I Paid a Web Developer Thousands of Dollars for my Custom Website. Will the Magic Web Interface with it?
It will interface with the Magic Web if your web developer used the API's published by Ammoready or those offered by Big Commerce.
​
The API sets allow communication between Merchant Magic™ and a website.
Can I Export a CSV File From Merchant Magic® Into My Custom Website?
Yes, Merchant Magic® offers a CSV export of its inventory. There is no extra charge for that.
However, if you do not use the Magic Web tool, the inventory counts in Merchant Magic® will NOT be AUTOMATICALLY synchronized with your custom site as inventory is received or sold. You can choose to manually export your product descriptions from Merchant Magic® into your custom website but the CSV file method does NOT offer LIVE updates. It is a manual process and is outdated as soon as you sell or receive a web item in your store or on the web.